The August's #ProductTalk event from Innovify was about Experimentation-Driven Product Development and we were pleased to have as a guest speaker Jimmy Simons from Optimizely – the world's largest digital laboratory, recognized as the first experimentation platform with over 78 billion experiment participants per year. Impressive, isn't it?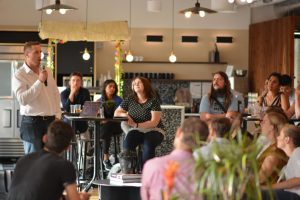 JIMMY SIMONS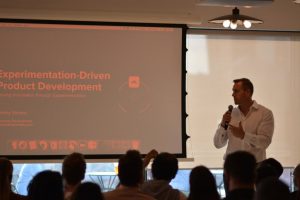 Some interesting facts about Jimmy: he has been involved in tech since he was only 8 years old and built his first robot. At Optimizely, Jimmy focuses on helping companies build a culture of experimentation in their product development organization so they can increase their velocity of innovation, fail fast and become more agile, while providing solutions that allow product managers and developers to build experiments into their code base and track business metrics to ensure that product features and variables add real value to their clients.
#PRODUCTTALKS: 
EXPERIMENTATION-DRIVEN PRODUCT DEVELOPMENT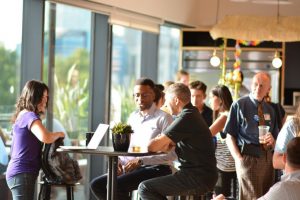 Jimmy presented the methodology of "experimentation-driven product development",   as well as tips and lessons learned while studying how leading companies like Booking.com, Airbnb, and Uber use this in their product development. For a better understanding, he gave the example of the experimentation-driven product development lifecycle at Netflix, that discovers the customer needs/demands, design prototypes that meet the customers' needs, deliver them through A/B tests, question the results, launch the product and iterate the process.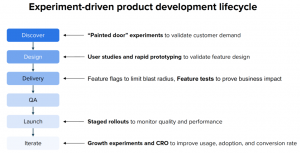 Lastly, Jimmy mentioned some of the lessons that he and Optimizely have learned from the data when they run this type of experimentation-driven product development processes and you can check his thought-provoking presentation here.