Very proud to have got 5 finalists and 3 wins for the #UKAppAwards 2017. Innovify InstanttOrders Model Village Big Life Project Company Vikas Agarwal Vikas Sharma Prakash Pilley William Soulier Richard Llewellyn Kanisha Mistry
#winner #app #uxdesign #prodmgmt #startup #innovation #agile #lean #growthhack #ios #android #xamarin #angularjs #reactnative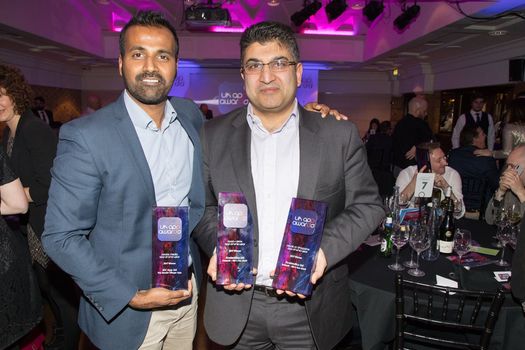 We are proud to announce, that out of a strong 5 nominations Innovify's clients won 3 awards at this year's UK App Awards!
This year's awards ceremony took place on the 23rd November at the Brewery in London. A panel of industry experts judged apps in different categories looking for exceptional design and UX, as well as recognising agencies, individuals and teams.
Instantt app did particularly well in being crowned both Retail/Shopping App of the year, and Food& Drink app of the year. Fashion model hub, Model Village, was named Social Media App of the year.
Innovify itself also made it through shortlisting to be nominated for Small Agency of the Year. Also through to nominations was practical life skills teaching platform, Big Life Project Company, in the category for Education App of the Year.
You can see the full list of winners here (Website – UK App Awards).