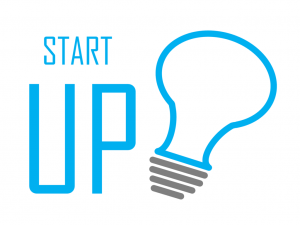 The revolution in technology especially driven by third platform technologies has had a disruptive influence across all sectors. It has changed the ways businesses across these sectors build products and configure their services; this has also had a deep impact on the expectations we have from the products and services we use. We expect more personalisation and immersive and more meaningful user experiences.
One of the sectors experiencing the benefits of digital transformation is education, illustrated by the range of innovative software and mobile app development for the education industry, being released on a regular basis. Technology innovation in this sector is propelled by startups delivering digital solutions for the education industry, which offer the next level of the learning environment to users.
According to the Lloyds Bank Consumer Digital Index 2017, 97% of people in the age group of 15-24 in the UK have basic digital skills; now couple this with the fact that ICT spending in the schools in the UK is all set to rise. These are enough reasons for startups to feel that the time is ripe for extremely innovative digital solutions that empower students, teachers and educators alike.
Here are 5 start-ups that are doing some amazing work in this sector and fuelling the rise of EdTech innovation: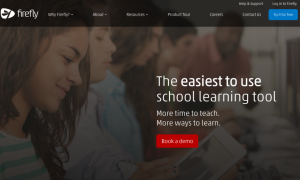 Firefly is a learning tool whose target users include teachers, students, parents and even school leaders. It aims to offer a learning environment that brings together all key stakeholders involved in the child's learning process.
Teachers can manage their day-to-day workload with this tool by using timetables, lesson plans and a range of resources that can help teachers seamlessly plan their entire academic session. What's more, it also helps them monitor student progress.
A key benefit of this tool is that it creates an environment that enables teachers to focus on the learning needs of specific students.
For the students, Firefly gives them the ability to access teaching and learning resources from across the school or a specific school group. Teachers can create learning resources in a way such that they cater to the subject specific learning needs of the student. Also, this learning app has extremely user-friendly features, thus ensuring students can access the information they need quickly, without wasting time.
With Firefly, parents can keep up to date with their child's progress and teachers can offer learning resources to parents to help support their child's learning endeavour outside the classroom. The app also opens a channel of communication between the school and parents and helps them keep on top of important announcements and school activities.
This is just a small overview of the functionalities that this SaaS based learning platform brings to the table. Its popularity can be gauged from the fact that it is being popularly used not only in the UK, but in many countries across the world.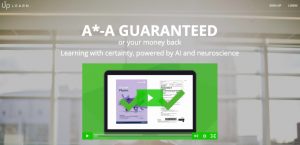 This is an online education platform that leverages the immense potential of AI and neuroscience to help students achieve better learning outcomes. The aim behind Up Learn is to identify a student's strengths and weaknesses and delivering a customised learning experience.
The platform makes good use of interactive videos, quizzes, exam questions and more to ensure learning retention and its application.
So, think of a situation where in a student isn't achieving the grades he/she deserves in a specific subject or doesn't understand a specific topic.
Enter Up Learn.
Once students sign up with the platform, they can use interactive learning videos and make use of the thousands of subject/topic specific resources on the site, that support their learning objectives.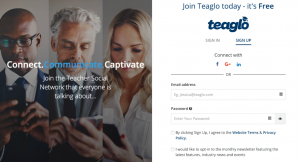 There are plenty of startups that are coming up with solutions that seek to take learning experiences to the next level and deliver newer and better ways of achieving desired learning outcomes.
Teaglo takes a different path and is targeting teaching and non-teaching staff by offering features and functionality that helps them in their professional endeavours. They can not only develop and manage their professional brand online but also connect and interact with like-minded teachers and share their opinion/knowledge/resources.
It is also a platform that facilitates job search for teachers and teachers can actually be invited to directly apply for vacancies in schools. It's a complete online social network for teachers and those not involved directly in teaching but who work in schools.
It's feature-rich, yet easy to use and enables sustained and meaningful interaction.