On Tuesday the 27th of March, we hosted our popular event, Product Talks at its usual home of WeWork in Tower Hill. The event was all about inclusive design, the innovations around inclusive design and the important questions being asked within the industry. We were happy to invite another impressive roster of speakers for our audience, all with equally impressive backgrounds in inclusive design, innovation and psychology.
Our speakers were as follows:
Jemma Queenborough – Product designer at Beautiful Disability
Jared Ruddy – Founding Partner at Think. Plan. Thrive.
Pete Bricknell – Digital Transformation Director at AlsoThus
Jemma was first up, and her insightful talk touched on the corporate inadequacies when it came to ideation and design. "Consider disabled and older users from the outset by using an inclusive design process", said Jemma Queenborough. This is something that plenty of companies are guilty of, unfortunately. You can download her interesting presentation slides here.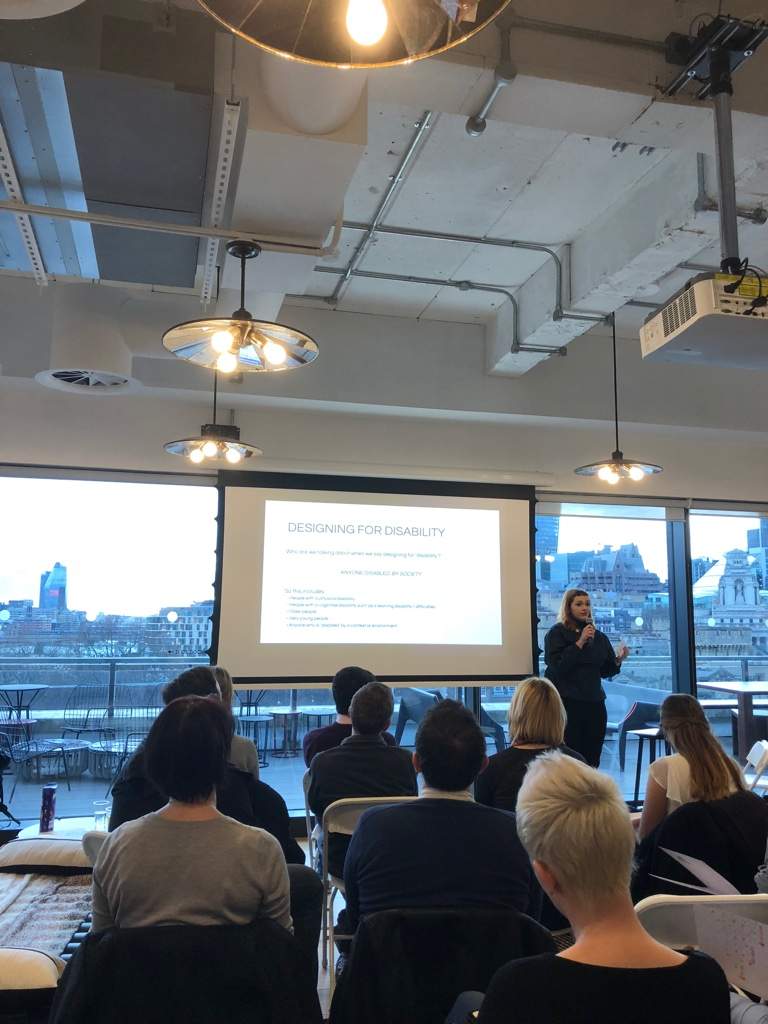 Jared was second to the stage and he told us to not to solely trust our demographics and to find our Otaku. He highlighted the importance of empathy when it came to designing new products and services. You can download his presentation slides here.