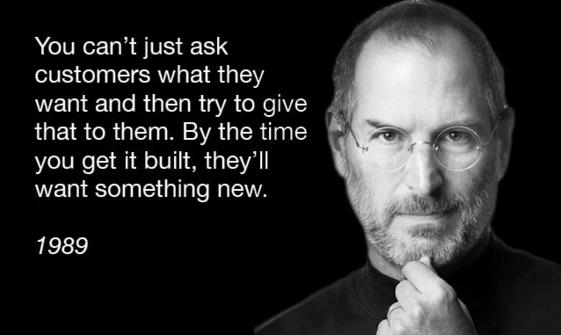 If we had to decode what the legend Steve Jobs said, we could be heading in the right direction on understanding of what exactly product management means.
Product Management is an actual fusion between what users want, the developers and engineers who are creating the product and the business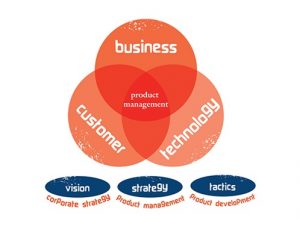 AT THE HEART IS THE PRODUCT ITSELF WHICH IS CONNECTED TO CUSTOMERS, TECHNOLOGY AND THE BUSINESS.
Customers – We can call customers as our users or people who would be using the product in some or the other way, in some or the other point of time.
Technology – The team of developers and engineers are responsible for creating and managing this product, coming up with updates (in case of an app) and managing the other technical details.
The business – The business will take care of the entire product funding, vision and mission of the product, marketing and advertising, user research, project roadmap and other linked details.
The product management cycle basically integrates people, data, process and business. In the recent times, product management has received a distinctive role in organizations. The reason for it being distinctive is that it bridges the gap between engineering and commercially oriented teams. Lack of this bridge can make the process flow go for a toss.
Another crucial part within the product management is the process. Research shows that roughly 40% of the new products fail in the market. Having a strong process does not ensure success but it helps reduce the failure rate of the product through checks and balances.
Hence process becomes a very critical element in the overall product management process.