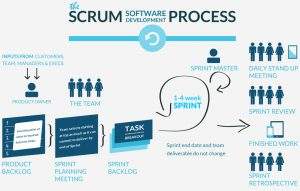 If you believe the guys from Tech Crunch and agree with them that the app boom is not over, then read on.
Depending on your location, the Agile Development may still be on hype or already faded but it definitely deserves its place on the top of tech projects processes. It's not a new disrupting and revolutionary concept, actually agile approach was born in 2001 as an response to methods as RUP – Rational Unified Process – complex management methods and philosophies used to develop software projects.
So, according to The Manifesto for Agile Software Development , agile represents a set of values and principles to achieve organisations that are able to quickly respond and adapt to change, leapfrogging or beating their competitors.
AGILE VALUES
Individuals and interactions over processes and tools;
Working software over comprehensive documentation;
Customer collaboration over contract negotiation;
Responding to change over following a plan;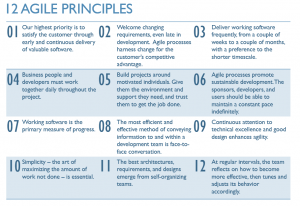 Agile 'umbrella' covers several iterative and incremental software development methodologies:
FOR MOBILE APPLICATION DEVELOPMENT, WE APPLY – SCRUM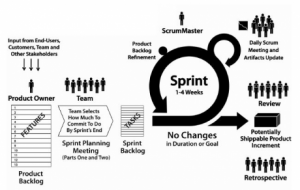 Scrum is an iterative, incremental framework for projects and product or application development. It structures development processes in cycles of work called Sprints. While developing Instantt – a simple, secure and convenient digital platform to seamlessly consolidate ordering, payments and loyalty into a single mobile app, we set the sprints for 1.5 weeks and we made them time-boxed. At the beginning of each Sprint, the team selected the sprint priorities from a "priority list" established together with the client during the discovery workshop. (Discovery workshop is a 1-day long intense workshop that aims to capture the key stakeholders' vision of the project, where Innovify product manager, designer and app developer get together with the management and tech team of the client to understand the users and their needs, the user journeys, the brand, UI requirements and other relevant aspects of the project)
Innovify team reviewed the Sprint with stakeholders, and demonstrated what it has built, in order to get feedback and incorporate it in the next Sprint.