Offering an enhanced user experience and greater control over various aspects of money management, fintech apps are an efficient and practical way of looking after your finances. With users now spending around seven times longer on apps than on mobile sites, and mobile use accounting for an ever larger percentage of the time we spend online, investing in apps is a natural step for the fintech industry.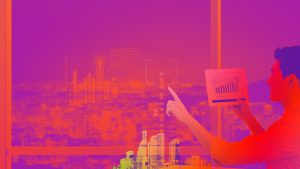 Over the past few months, an increasing number of fintech apps have become available to both individual users and businesses. To help you work out which are best for your personal or professional needs, we're taking a look at five of the best apps currently available for download
1. MINT
If you're looking for an app that will help you to manage your bills, keep track of your budget and stay on top of your finances, Mint is the perfect choice. The user-friendly interface is very easy to get to grips with, making it painless to stay up to date with your latest incomings and outgoings. One of the best things about the app is its level of security. All data contained in the app is encrypted with a 256-bit encryption and the data exchanged with Mint is encrypted with 128-bit SSL.
2. REVOLUT
Available for both android and ios users, Revolut has a number of useful and practical features. The app allows you to open bank accounts in minutes and also lets users exchange 28 currencies at a real rate. On top of that, the app offers free transactions in 130 currencies, free debit cards with global delivery and the ability to purchase and trade cryptocurrencies.

3. TRIGGER
Trigger is a must have app for anyone who has money in the stock market. Although not directly connected to any money operations, the app will notify you of events that are likely to have an impact on the stock market – including tweets sent by President Donald Trump.