The rise of chatbots has revolutionised the customer service and engagement aspects of online marketplaces, online retail ecommerce store, multi-vendor B2C eCommerce sites, and B2B ecommerce sites. In order to benefit from chatbots, you must work with an ecommerce development and marketplaces solution company that has complete hands-on understanding of ecommerce technologies and third platform technologies such as AI etc.
THE RISE OF CHATBOTS
In their bid to meet modern customer engagement expectations, a growing number of B2B and B2C businesses wish to embed chatbots in the right context and with the right strategy. This is easily seen in many conversations that discuss online marketplace & eCommerce development.
With a view to leveraging rapid advances made in artificial intelligence (AI), machine learning and natural language processing (NLP), more and more online marketplaces and both B2B and B2C e-commerce businesses are replacing conventional customer service channels with modern measures such as chatbots.
From the good old yellow pages and Craiglist like classifieds to AI-enabled smart tools such as Alexa and Google Assistant, the world of commerce has come a long way. Emergence of third-platform technologies such as mobile and cloud, inspired several new innovative applications and as our digital world grew further with the advent of IoT, the interaction between humans and machines has grown manifold.
The industries that are key beneficiaries of these advances include online retail, online marketplaces, online retail ecommerce stores & websites and most importantly, the consumers of these services.
IT'S ALL ABOUT CONVERSATIONAL COMMERCE TODAY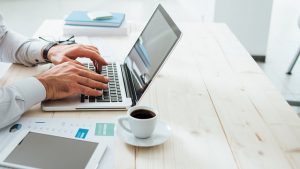 The domain of e-commerce and online marketplaces continues to witness fierce competition, with several players vying to win customer loyalty and mindshare. There was a time when only products and prices used to be key differentiators, but those times have changed. Now what becomes of paramount importance is the quality of customer service and experience.
Personalization is another key element that motivates customers to pledge their loyalty and continued interest. Today's commerce isn't just about selling but winning customers over with exceptional quality of engagement and personalisation.
At its most basic, present day conversational commerce is the act of paying attention to what your customers seek — and more importantly, listening — to your customers (link to whitepaper). And this thinking applies alike to every business, whether you are a B2B eCommerce site, a multi-vendor B2C eCommerce site or a business that just forayed into online marketplaces.
It is indispensable to listen to your customers' problems, their stories, their preferences and what may keep them coming back to you. Thriving in today's digital world requires that one stops thinking like an old grocery or a bakery shop that's totally stuck in the digital Stone Age and completely out of touch with what really matters.
Being able to establish a genuine connection and then applying that connection to take informed marketing or e-commerce decisions is absolutely crucial.
The sheer volume of choices available to customers obviously makes them fickle. This is where leveraging cutting-edge technologies such as AI-aided chatbots allows creating great connections with customers, by providing them with highly personalised and timely response and resolution for what they seek. This is one major advantage that wasn't available up until recently.
However, with chatbots and AI assistants, ecommerce development and marketplaces solutions can now harness the latest technology to personalise customer conversations at scale, in real-time.
CHATBOTS AUGUR WELL FOR CONSUMERS, E-COMMERCE WEBSITES AND MULTI-VENDOR B2C AND B2B ECOMMERCE SITES ALIKE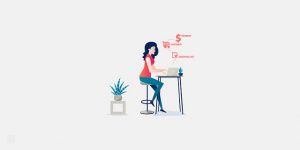 From ordering food, buying clothes, planning trips, booking movie tickets to finding supply chain partners, e-commerce has become an important part of everyone's life.
Arrival and integration of chatbots has made it possible to facilitate a highly preemptive response to what a customer is trying to find or purchase. No wonder many discussions involving e-commerce site or store development, digital business transformation and mobile application development invariably lay significant emphasis on integrating chatbots to drive customer engagement and deliver enhanced customer experiences.
Several research findings and technology investment surveys continue to corroborate this fact.
Although e-commerce and online marketplace businesses are in the nascent phase of experimenting with chatbots today, they are already reaping benefits and seeing results. It is fair to say that over the next couple of years, conversational interactions through chatbots will surpass today's messaging platforms or might get embedded in these platforms.
Let's go through some interesting findings on how chatbots are impacting customer experiences and inspiring e-commerce & online marketplaces to change the game.
-A PwC report states that 27% of customers were unsure whether their last customer service interaction was with a human or a bot
-A Gartner report reveals that by 2020, customers will manage 85% of their relationship with the enterprise without interacting with a human. Similarly, another Gartner research states that 25% of customer service and support operations will integrate chatbot technology across engagement channels by 2020, up from less than two percent in 2017
-Google acquired an artificial-intelligence startup DeepMind to create human-like conversational capabilities and continues to invest more in it
-Chatbots are estimated to deliver $11bn in annual cost savings for retail and other sectors by 2023, also believed to save over 2.5 billion customer service hours by 2023