Over the past decade, social media has changed the way we interact with the world. As well as having an impact on how we communicate, how we manage our social lives and how we present ourselves, social media has had a significant effect on everything from global politics and economics to the way corporations connect with their target audience.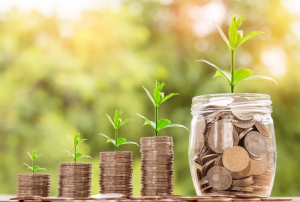 Whether you love social networks or have sworn off Facebook for good, it's impossible to deny the extensive reach and influence of the platforms. Social trading is essentially social media for the financial industry. As the Financial Times puts it, social trading is "adapting the social media phenomenon to create a connected community of savvier private investors."
With more and more people now signing up to social trading platforms, it's possible that this new, financially focused form of networking could transform the future of trading around the world.
THE INCREASE IN DEMAND FOR SOCIAL TRADING SERVICES
Almost as soon as social media began to take over the world, people involved in the FX industry saw the potential of a linked social trading network. Increased awareness of these networks, improvements in smartphone technology and the ubiquity of internet access have made it easier than ever for individuals to get online and begin speculating on the FX market.
The rise in online trading platforms has made the FX industry accessible to millions. Less intimidating than dealing directly with brokers and traders, logging onto a website and trading small to medium amounts of cash has become an increasingly popular way to make money.
However, prior to the advent of social trading, these part-time speculators were largely on their own. Although many would pay attention to the transactions of large corporations and experienced individuals, few had access to the sort of expertise required to make serious money in the FX industry.
By joining a social trading platform, individuals can take full advantage of the expertise and the experience of professional traders. This gives part-time investors the opportunity to gain a valuable insight into the industry and to potentially transform their modest earnings into real profits.
MAIN PLAYERS IN THE INDUSTRY
One of the biggest players in social trading is eToro. Founded in 2007, the platform now has over nine million members. In 2014, the company received over $1bn in customer deposits and one million in new registrations in Q4 alone. A major investor in blockchain technology, the company is having a real impact on the financial industry and social trading in particular. Other popular social trading networks include ZuluTrade, Ayondo, Darwinex and SwipeStox.