THIS CAN BE DONE A NUMBER OF WAYS, FOR INSTANCE, ONE OF THE STARTUPS WE WORK WITH AT INNOVIFY, PATHPLANR, WANTS TO BECOME THE  'NETFLIX' OF PERSONAL DEVELOPMENT. RATHER THAN TACKLING HOW TO HELP ALL CAREER DEVELOPERS LINK UP WITH ONLINE RESOURCES TO FURTHER THEIR CAREER, PATHPLANR FOCUSED ON A SPECIFIC NICHE MARKET OF GAMING PROFESSIONALS. THE FOUNDERS HAVE WORKED IN THE MARKET FOR OVER A DECADE AND UNDERSTAND THE CAREER DEVELOPMENT NEEDS OF THE MARKET, WHICH THEY WILL USE TO TEST THEIR BUSINESS MODEL, ASSUMPTIONS AND 'SECRET SAUCE' (AN ALGORITHM THAT MATCHES CAREER GOALS WITH CAREER DEVELOPMENT MATERIALS). ONCE THEY HAVE VALIDATED THEIR MODEL, THEY CAN EXPAND TO A WIDER MARKET OR MORE SERVICE IN THE SAME SPACE.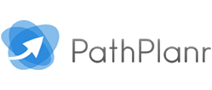 PathPlanr took the niche market approach, but many startups will target a single service or product as Amazon did with books or Google with search. Ultimately as a founder, it is too risky to try to create a startup that tries to be all things at once.
You won't be able to focus on differentiating your product/service; you will risk the quality of all by spreading resources across numerous value propositions; and, if you do something right that delights your customers, you may not be able to tell what has caused your success because you have too much to manage.
At the end of the day, your company will only get customers/users and it will only get funding if it can do something and do it well.
DON'T SPREAD YOURSELF TOO THIN. SHOW THE NICHE WHY IT NEEDS YOU; THE WORLD CAN WAIT A LITTLE LONGER AND DON'T FALL FOR THE ALL IN ONE PLATFORM TRAP EVER.
https://innovify.com/tag/agile
https://innovify.com/tag/lean-development
https://innovify.com/tag/lean-development
https://innovify.com/tag/startup-incubator