Although a lot of developers are employed by large tech firms or in related industries, a significant number are freelance or work for small startups. As a result, keeping track of where developers are based and which countries are having the biggest impact on development isn't always easy.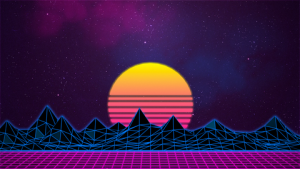 This is one of the reasons that the results of a recent survey by Stack Overflow are so fascinating. Revealing the top tech hubs around the world, the survey gives us a glimpse into the rapidly changing world of development and an insight into which countries might dominate the industry in the future.
Of those who responded to the survey, a whopping 92.9% were male and just 6.9% female. The majority – 57.9%  – were back-end developers while just 20% consider themselves mobile developers. Almost half of respondents had obtained a bachelor's degree and 22.6% held a master's degree.
The survey also demonstrated the continuing popularity of Javascript with almost 70% of respondents using the coding language. HTML was the next most popular with 68.5% of those surveyed using the code while CSS had 65.1% of users. The least popular languages were revealed to be Perl (4.2%), Groovy (4.3%) and Scala (4.4%).
What are the characteristics of a tech hub?
The biggest tech hubs in the world tend to have certain characteristics that make them stand out from the rest. Here are five of the most essential characteristics of a tech hub:
Diverse talent pool: A key feature of a tech hub is its large number of qualified professionals, entrepreneurs, and engineers who can collaborate on projects. It allows for greater creativity and the potential for rapid growth and innovation.
Open collaboration: For tech hubs to be successful, there needs to be an open collaboration between all participants. It ensures that everyone has access to the same resources and ideas, which leads to improved solutions and accelerated progress.
Accessible infrastructure: Tech hubs need easy access to essential infrastructures such as roads, internet, and power. These basic components are necessary to attract top talent and companies.
Supportive business climate: Tech hubs need a supportive business environment that allows entrepreneurs to succeed. It means offering tax incentives, helping with business formation, training resources, and more.
Proximity to resources: Tech hubs must be close to critical resources such as universities, incubators, and venture capital firms. This makes it easier for startups to get the support they need to take their business to the next level.
What is a Tech Hub?
A tech hub, sometimes referred to as an innovation hub or a startup ecosystem, is a city or region with many technology-related businesses. Tech hubs are places where talented people go to work on innovative products and services. They offer great job opportunities, access to cutting-edge technology, and a strong community of entrepreneurs and investors.
The biggest tech hubs in the world are located in major cities like San Francisco, London, Beijing, and Tokyo. These areas have a concentration of technology companies, venture capital firms, and incubators that drive the growth of technology-based businesses. In addition, these regions also offer various networking and educational opportunities for entrepreneurs and investors.
Lets Talk about Top Tech Hubs in the World
INDIA
Over the past few years, the number of people in India connected to the internet has sky-rocketed. On top of that, the country has seen huge investment in tech startups and an increase in consumer spending. As a result, India has become the fastest growing tech hub in the world.
According to the Stack Overflow survey, the average developer in India is aged 22 and has just over four years of coding experience behind them. The young age of the workforce shows how fast India's emergence as a tech hub has been. Over the coming years, India's developers will gain more experience and more confidence, and if current trends continue, the country could soon be a global leader in the world of development.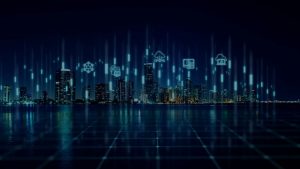 POLAND
Poland has been rapidly growing in importance and prominence as a tech hub. Google has recently built a campus in the Polish capital and the country is seeing more startups come into existence every year. What's interesting about Poland as a tech hub is that 30% of startups are founded by women. This figure is high even by European standards and shows that the world of tech is changing fast. According to Stack Overflow, the average Polish developer is 24 and has 7.6 years of coding experience behind them.