Innovify's most recent #ProductTalk centered around the topic of creating MVP's for both startups and large enterprises.  We were lucky enough to have two brilliant guest speakers, Lisa Terziman and Lorenza Ruiz, provide their insight into tech industry, more specifically on how to optimize UX to drive product development.
LISA TERZIMAN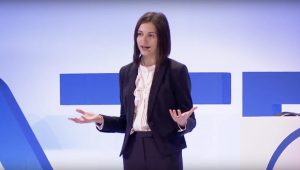 Lisa Terziman, since early in her career, has always been drawn to fintech.  Years ago she started a very successful personal finance advising app, Fentury.  She continues her work in fintech today as the leader of the Business Development Office in London for Salt-Edge Inc, a start-up helping banks, lenders, and other financial institutions to exchange information.
Lisa delivered a very informative presentation about the process of building an MVP.  She stressed the importance of defining who the user of this product will be and indentifying the problem this product will solve, before starting to actually create the MVP.  Lisa also spoke about the importance of testing the market with your product so you can react and design the UX to meet the needs of the user.  To learn more about Lisa's talk, view her presentation slides here.
LORENZA RUIZ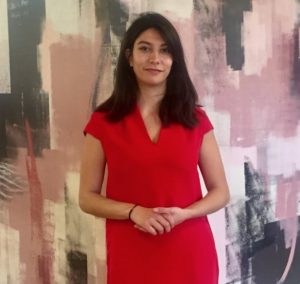 Lorenza Ruiz has developed an expertise in product development throughout her time in the tech industry.  She specialises in reacting to previous user engagement data to improve products.  Today, she uses these skills as the Founder and CEO of Screenlo, a prominent Digital Out-of-Home Programmatic Demand Side Platform (DSP).
Lorenza presented an engaging talk about the tools and data that drive product enhancement.  Lorenza made a point to draw the link between product centric and user centric.  She also spoke of the importance of the metrics of products to gauge the success of your MVP.  She brought the audience through a framework of metrics that follow the user's process from beginning to end.  To learn more about Lorenza's presentation, click here.