AKIL BENJAMIN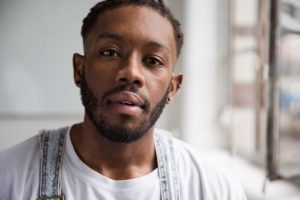 Akil Benjamin is a co-founder and Head of Research at Comuzi,  creative innovation firm, working at the with human interaction with emerging technology. Some of Comuzi's clients include Nike, ASOS, Uber and BBC.  At Comuzi, Akil is dedicated to pushing the boundaries and challenging ideas on how businesses can  connect with people meaningfully. Examples of his work can be found in the Comuzi Journal.
Akil's talk will focus on designing for AI and other emerging technologies as well a empathize the importance of research when it comes to finding UX patterns.  Akil will also will take you through one of his most recent projects to show you how to create an authentic user experiences and why UX needs to connect with people.
#PRODUCTTALKS WITH INNOVIFY
If this sounds something you would like to experience at our #ProductTalk on May 8th, sign up and get your ticket here.
As per usual with our #ProductTalks, there will, of course, be free beer and pizza courtesy of Innovify. Hope to see you all there!