An ecommerce development marketplace solution will only be successful if you get the speed, functionality, familiarity, and flexibility of the site right. This is called the 4-F strategy and it ensures your online business is sustainable and profitable.
Most ecommerce development and marketplaces solution companies believe setting up platforms like Magento, Shopify OpenCart, Zen Cart, WooCommerce and many more of similar nature is what an ecommerce product essentially needs. No doubt this is required, but that shall only create the skeleton, the soul can be brought in only if we follow the right strategy which is beyond technology.
However, one should also not forget that the right strategy must be preceded by the right idea. E.g. if you are building a marketplace, the question uppermost in your minds should be – Is there a need for this marketplace in the larger ecommerce scheme of things? This must be followed by – Is my ecommerce offering markedly different from my competitors and if no, how can I achieve 'product differentiation'.
Now, here the thing – Not every business founder has got the right business idea. This is why you must partner with an online marketplace and ecommerce development company that helps you build a product right from scratch, which is from Minimum Learning Product (MLP) to Minimal Marketable Product (MMP)
Once you zero in on the idea facilitator and builder, the 4-F Strategy kicks comes into play.
The 4-F strategy for ecommerce store development rests on four pillars: YOUR ECOMMERCE WEBSITE MUST BE FAST, FUNCTIONAL, FAMILIAR, AND FLEXIBLE!
1. FAST ONLINE MARKETPLACE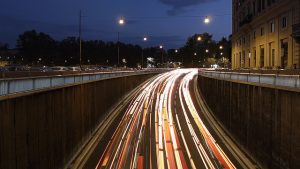 This aspect is of critical importance because you need speed in all areas of your business, not just your online retail ecommerce store. Customers have so many different options online, so why would they wait on you?
This encompasses your hosting, site load speed, email responses and your website ordering and checkout process. Just as an example, if your site is slow to load, a customer will more often than not leave right away. A slow loading site, impacts your bottom line.
The following site components increase the 'speed' of your ecommerce business:
Fast & Reliable Hosting
Fast Site Load Speed (Maximum 5 seconds per page)
Compressed & Fast Images
Fast and Efficient Ordering
Fast Checkout with as Few Steps as Possible
Fast Security (SSL Certificate)
A fast ecommerce business ecosystem, speeds up customer decision making and by association facilitates faster purchases, which results in an increased number of transactions, leading to better ROI and profitability.
2. FUNCTIONAL ONLINE RETAIL ECOMMERCE STORE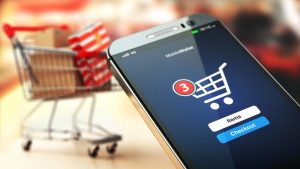 Decide from day one, the desired outcome and goal of your online marketplace or ecommerce store. When your potential customers visit your site, can they find a product they are looking for right away with as little hassle and clicks as possible?
Customers are simply going to look elsewhere if it is difficult to purchase products from you! Take the time to think like your customer and complete all of the steps in finding a product on your site and placing an order.
Was it easy, does it make sense and would you want to do it again?
Load your website with useful functional features:
Use clean, easy to read text, graphics, and navigational buttons
Make it easy to use and navigate
Use common features making your visitors' experience helpful
Give customers what they want in as few clicks as possible
Use features like AI (chatbots) (link to chatbots article) and immersive technologies such as AR and VR
Inability to understand the market or customers can be fatal – Yahoo is a prime example. Among all the things that have gone wrong for Yahoo, perhaps the biggest is the way it has projected itself to its customers.
Read more in the Whitepaper – Download now.