It's London Tech Week in the capital and everywhere is seemingly thriving with a variety of tech talks across a range of industries. Here at Innovify, we teamed up with TechHub and did a workshop on lean product management and value proposition. Maulik Sailor, our CEO, kicked-off proceedings on defining value proposition and to focus on value creation.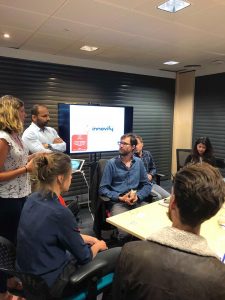 Lean product development and value proposition are core factors vital to successful product development. These are also essential elements that Innovify looks at when creating our own products.
How is this done?
We first identify the problem before we move onto the solution. These are the general problems of the market but also (and crucially), the problems for the end-user.
Once we're able to understand the problems of the end-user, it's easier to see how your product would fit in the marketplace. It's also then a lot easier to understand the value that you are creating and later down the line, how you can monetise this value.
DISCOVERY WORKSHOP
If this sounds like the kind insight that you need for your own company, our discovery workshop may well be what you're looking for. Our discovery workshops can be at any stage of development, i.e. further development of your existing idea/product or even ideation, coming up with that winning idea/product.