Over the past few years, Bitcoin which is powered by blockchain has had a major impact on global finances in general, and the FX industry in particular. Fluctuating wildly in value and grabbing headlines around the world, this innovative cryptocurrency has quickly made its presence felt.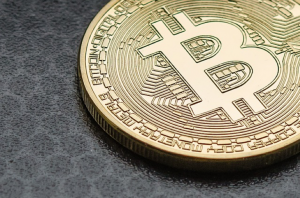 Although Bitcoin is likely to continue to impact on the FX industry, it's actually block-chain, the technology behind the currency, that's set to have a more significant and irreversible impact on the FX industry.
WHITEPAPER: BLOCKCHAIN & THE FX INDUSTRY
Blockchain could potentially transform the face of FX, changing the way the industry operates for good. Our whitepaper looks into the potential of blockchain technology as well as the case for business use and application:
CURRENT LANDSCAPE OF THE FX INDUSTRY
The FX market is the largest and most liquid market in the world. Open 24 hours a day, five days a week, the industry is largely based in London with The City seeing almost twice as much daily turnover than New York, it's nearest rival.
As the market is largely decentralised – although central banks like the Bank of England and the Federal Reserve ultimately maintain the liquidity and price of world currencies – differences exist between the prices offered by different banks. As well as setting the rates for currencies, central banks control all information relating to the global supply and demand of currencies. This means that the same organisations that control supply, also indirectly control demand.
THE MAIN PLAYERS IN THE FX INDUSTRY
The five main influences on the FX industry are corporations, banks, traders, investment funds and governments. The world's largest currency trader is Deutche Bank, followed by UBS AG, Citi, JP Morgan and HSBC. Three of the largest banks participating in the market are the European Central Bank, the Bank of England and the Federal Reserve. For smaller traders and individuals, there are a number of online FX brokers such as Transferwise, Frontierpay, PureFX, Azimo, SureTRader, FXPro and eToro.