An organisation is built by its people. So it becomes important to form a rock solid foundation between the organisation and its people.
Innovify is all about celebrating innovation and building valuable products, and that reflects in our organisational culture. Hackathon was a result of this constant urge of ours to innovate and collaborate.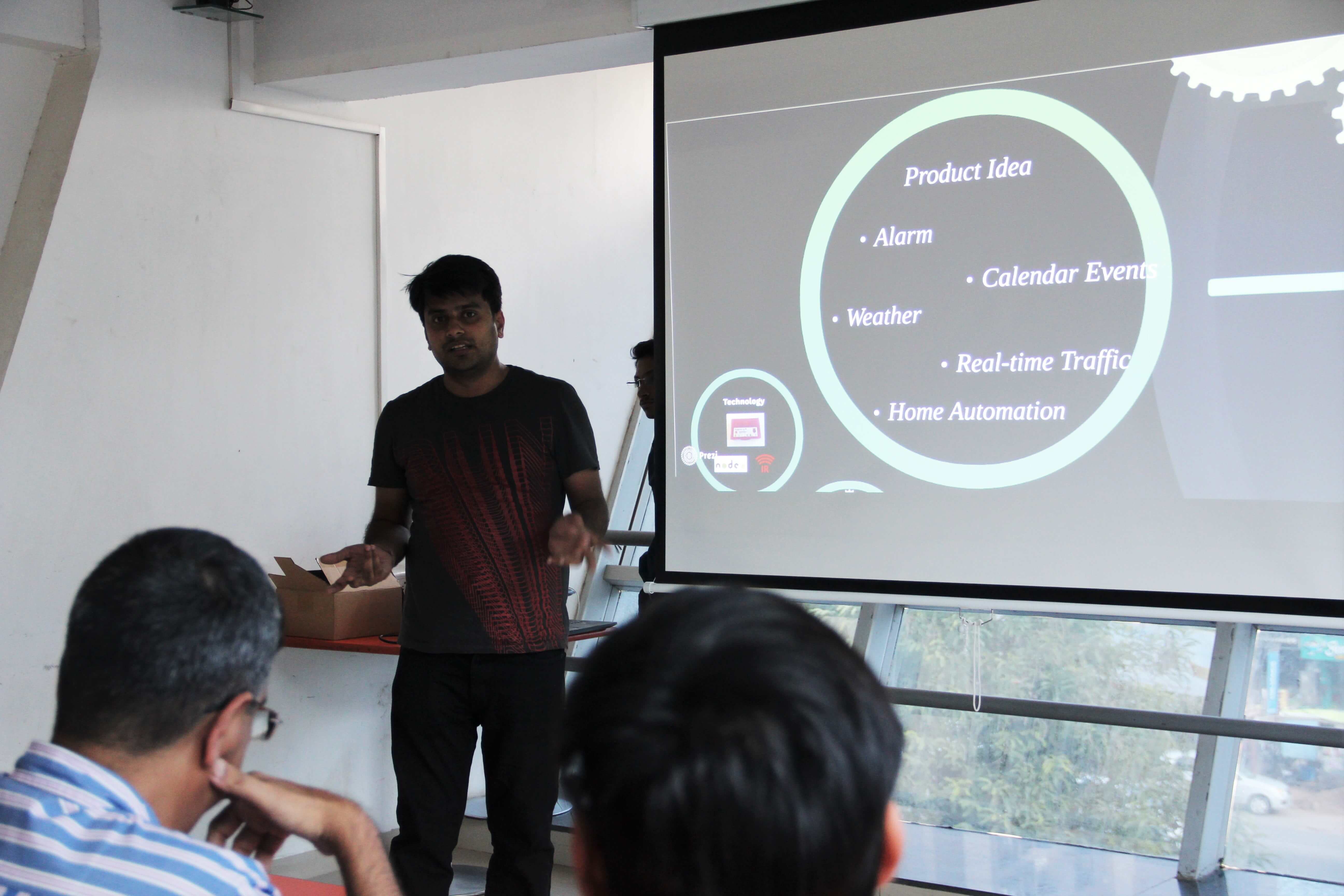 Unlike the 'traditional' Hackathons which are targeted only towards coding and programming, Innovify tweaked the concept of Hackathon a tad bit. A program is nothing but yet another line of code, if it is not bringing value to the product. Hence anything and everything revolves around the final vision of a developed product. And to cater to such real life scenarios, the Hackathon was divided into two parts: Coding Jam + B-Plan Preparation.
With 11 teams on board, each constituting of 8 members- a hipster (the business guy), a hustler (the sales and marketing guy) alongside 6 hackers, the event lasted for a nice 12 hours. The teams were given complete freedom to boast their creativity and put their tech skills to use and develop working prototypes of products, right from scratch, which could be in the form of a software/hardware amalgamation, app, website, plug-in, bot, IoT device etc.
Keyboards being crunched, screens being blinked, brains being stormed and strategies being formed, throughout the 12-hour stretch, made the participants stay on their toes. Hackathon's motive was to bring the best out of participants such that they use their creativity, business planning and team-working skills and come up with noble solutions in the form of working products. Apart from the final medal to be given to teams, individual awards like Best Product, Best Software, Best Presentation, Best Business Plan and Best Usage of Technology were enough to entice the participants to push themselves harder.
Many thought their work was over after the coding and b-plan jamming session. The participants then realised the real trouble started as the judges started with scrutinising their products, presentations and business plans.
The judging panel was a dynamic mix of experts from software & product development, marketing and business consultancy backgrounds. All said, one thing was guaranteed; every team was about to be challenged for every line of code written in the program, and every word typed on the business plan presentation! With some still trying to figure out in which direction they were heading, many successfully came up with spot on ideas in taking their product to the market, or developing solutions to mass problems.
Turning to digital marketing for promotions, planning for crowd funding for initial stages of the business, using ruby on rails instead of python- the solutions being used by the participants to first deal with the ultimate problem of developing a product, and then to get over small impediments rising every now and then, made the participants explore their own dimensions they never thought existed.