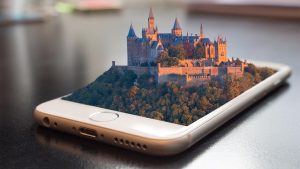 Every year, we devote more and more of our online time to mobile apps. We now spend 6% longer on apps than we did just 12 months ago, and with almost 200 billion apps downloaded in 2017 alone, the trend towards mobile apps development shows no signs of slowing.
For developers, and business looking to release apps of their own, understanding the main trends in the industry is essential. As well as helping to show developers what users really want, these trends give an indication of how our online behaviour will change in the future.
AUGMENTED REALITY
One of the first really big apps to make full use of augmented reality was Pokemon Go. In June 2016, a record-breaking 130 million people downloaded the game and around five million users still play it every day. As the technology becomes more advanced and more ubiquitous, the trend towards using both augmented and virtual reality in mobile apps is likely to grow even more pronounced.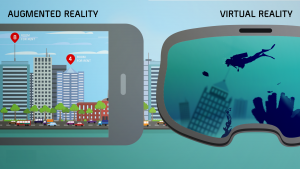 ARTIFICIAL INTELLIGENCE
In 2015, around $350 million was spent on AI. By 2025, that figure is expected to be $30 billion. This shows just how popular AI is becoming and how much companies are investing in the technology. There are already a number of AI apps available to download, with big names like Google and Microsoft releasing apps that rely heavily on artificial intelligence. This AI technology will help to improve the user experience by making apps more personalised and more intuitive.
CHATBOTS
The rapidly increasing use of chatbots is inextricably linked with the rise of AI. Already, 69% of consumers prefer chatbots for quick communication with brands and this popularity is only set to grow as chatbots become more intelligent and more ubiquitous. It's likely that companies will increasingly incorporate chatbots into their apps to allow fast and efficient communication with customers.
However, it's important to take note that a significant 73% of people would be put off of using a company if they had a bad chatbot experience. This means that investing in high quality technology and talented developers is an absolute must for anyone interested in making full use of a chatbot.