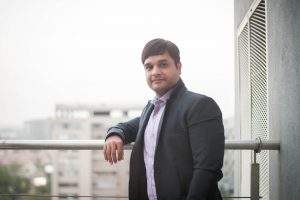 Having talked to Vikas Agarwal & Maulik Sailor, founders Innovify, we have explored the technology and Agile methodology side of the business. It's time we look at the financial side of the game, so we talked to Ruchit Jani, co-founder Innovify & CFO, Innovify & AtMayfair
Financial planning is the task of determining how a business will afford to achieve its strategic goals and objectives. Usually, a company creates a Financial Plan immediately after the vision and objectives have been set.  Performing Financial Planning is critical to the success of any organization. It provides the Business Plan with rigor, by confirming that the objectives set are achievable from a financial point of view. It also helps the CEO to set financial targets for the organization.
When failing to achieve an integrated financial plan, startups end up haywire, not understanding the importance of short term & long term planning. To understand how startups & entrepreneurs need to focus & give financial planning its due importance, Ruchit threw light on some very important aspects.
1.) WHAT IS YOUR MOTIVATION BEHIND BEING A PART OF INNOVIFY?
I believe in entrepreneurship. I love listening to great startup ideas. & I believe in technology. Ever since I finished my engineering, I got involved in establishing Matangi Industries; but somewhere inside always longed to go back and start something with my friends. In  partnership, you need transparency, understanding and faith, which I had in my mates, Maulik, Prakash and Vikas. I have explored the chemical industry before, and wanted to explore something more innovative, something to do with technology; when Maulik discussed digital product management, product foundry & tech startup incubation, it motivated me to join Innovify. 
2.) WHAT IS YOUR ROLE AT INNOVIFY?
As a co-founder of Innovify, I have headed all its financial and organizational operations since its inception and continue to do so.
Innovify is a digital product management company that provides a space for new ideas and start-ups to launch value-driven products and services in the market; my vision is to see Innovify transforming into a venture capital company that supports innovative start-ups in their journey towards success.
Innovify's strong product management capabilities coupled with my know-how of international business markets and networking skills make for the perfect mix for Innovify's seamless functioning.
3.) IN YOUR OPINION, DOES THE CURRENT STARTUP GENERATION THINK CAUTIOUSLY ABOUT THE FINANCIAL AND ORGANIZATIONAL MATTERS?
Yes and No both. Yes, they think, but not cautiously.  To overcome this, they need advisors and mentors who can understand their vision & need and guide them to create a long-term roadmap to success. That's what we do at Innovify. We help startups understand the value of a well-planned financial management & enable them to monitor the same. Financial planning helps in determining short term & long term goals which make it possible to manage income effectively.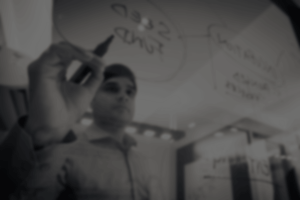 4.) ARE FINANCIAL AND ORGANISATIONAL MATTERS IMPORTANT IN THE IDEATE PHASE, WHEN ONLY THE FOUNDERS ARE WORKING ON THEIR IDEA?
Financial planning means deciding in advance how much to spend, where to spend according to the funds at your disposal, that's why it is important to explore these matters well in advance in the ideate phase itself.
 5.) IS IT DIFFICULT TO PLAY DIFFERENT ROLES AT THE MANAGEMENT LEVEL IN DIFFERENT INDUSTRIES AT THE SAME TIME?
I have always believed in objective driven tasks & with that clarity, it's not at all difficult. I believe in the phrase, 'the buck stops here' & as long as your goals are clear and you are willing to take ownership for everything you do, it's not at all difficult to play these various different roles.